Recipe : Honey-Roasted Camembert
Want to discover a new way to cook French cheese? Here is the recipe for honey-roasted Camembert!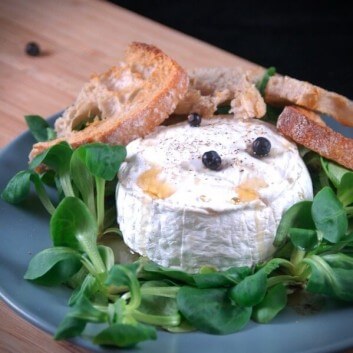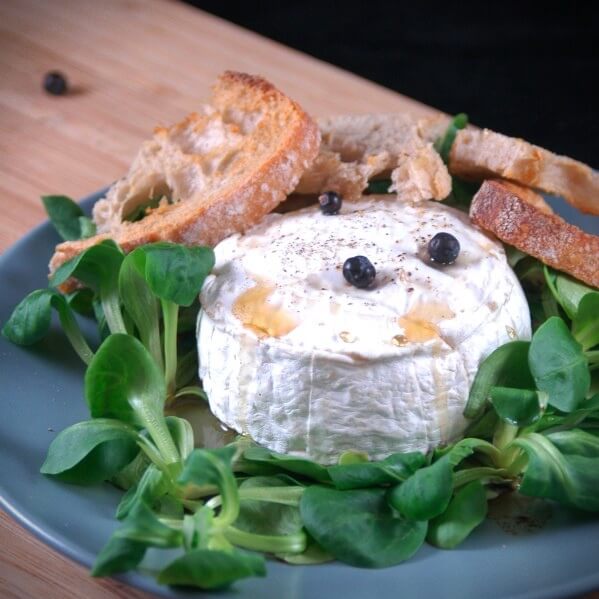 Ingredients: for two people
- balsamic vinegar
- honey
- 2 camembert cheese
- baguette
- lamb's lettuce
How to make honey-roasted camembert?
1. Preheat the oven to 200°C for 10min (392°F).
2. Put the two camemberts in the oven on greaseproof paper for 10min.
3. During this time, warm the honey slightly in a saucepan without boiling it.
4. Prepare the lamb's lettuce with balsamic vinegar. Arrange toasted bread slices on top.
5. Take the two camemberts out of the oven and arrange them on the plate.
6. Drizzle with hot honey.


Et voilà!


Did you know it? The legend (historically not very credible) says that the origin of Camembert cheese comes from the meeting between Marie Harel, an inhabitant of the town of Camembert, and the priest Charles-Jean Bonvoust. After the young girl helped the priest escape the republicans, he revealed to her the secret of making the cheese. Later, having tasted this cheese, Napoleon III became a fan and requested the Camembert cheese to be delivered to his Tuileries palace in Paris!