Recipe: Gratin Dauphinois
Discover the recipe for the infamous Gratin Dauphinois, a specialty from the Province du Dauphiné. Can you guess which region the Dauphiné is in today?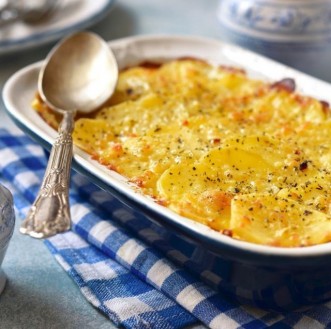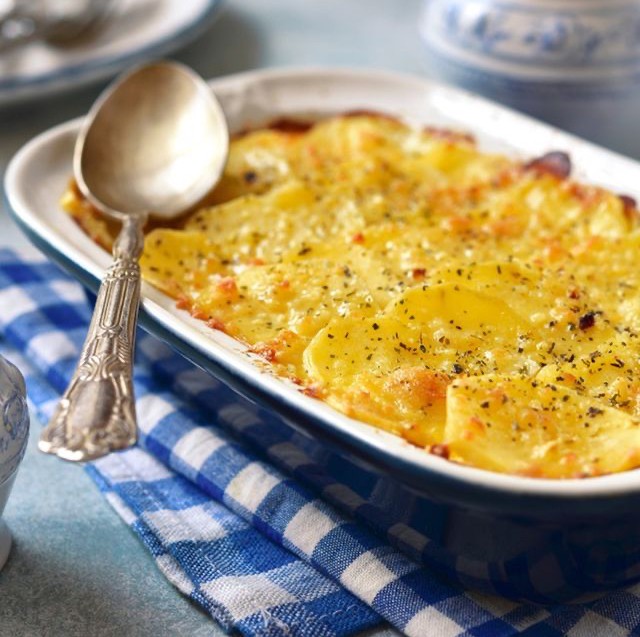 Ingredients
2 lbs of potatoes

1 clove of garlic

2 cups of whole milk

1 cup of heavy cream

1 nutmeg

salt and pepper

1 knob of butter
If you need help converting the units: Kitchen Calculator
How to make a Gratin Dauphinois
Heat your oven to 300 degrees Fahrenheit.
Peel the potatoes, wash them and cut them into thin strips. (You can use a mandolin as long as you are familiar with this tool, which is particularly dangerous for your fingers). Do not rinse the potatoes once they have been cut into strips.
Peel the garlic clove. Rub the garlic clove generously into the baking dish. Butter the baking dish.

Spread a first layer of potatoes, add salt and pepper and grate a little nutmeg. Spread a second layer of potatoes, add salt and pepper and grate a little nutmeg. If necessary, repeat the operation until the top of the dish.
Pour in the milk and cream until the potatoes are just covered. You can also use more cream and reverse the milk/cream proportions. Your gratin dauphinois will be even better.
Put into the oven (300F) at let the gratin cook between 2h30 and 3h00. Watch the gratin regularly to avoid burning the top. When it'S ready, you should be able to insert a knife without difficulty.


Et voilà! Bon appétit!

Did you know that? The Gratin dauphinois is a traditional potato dish from the Dauphiné region in southeastern France. It can be eaten alone with a green salad or as a side dish with fish or meat. This dish was traditionally eaten by the peasants of the Dauphiné region, which is a mountainous area around Grenoble.