Recipe: Crêpes

Would you like a quick and easy recipe to enjoy with others? Discover the recipe for orange blossom crepes!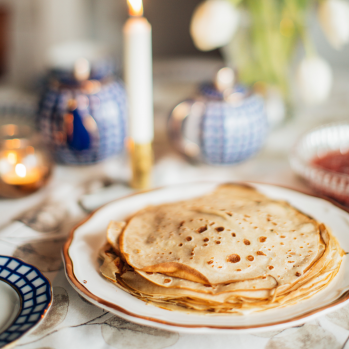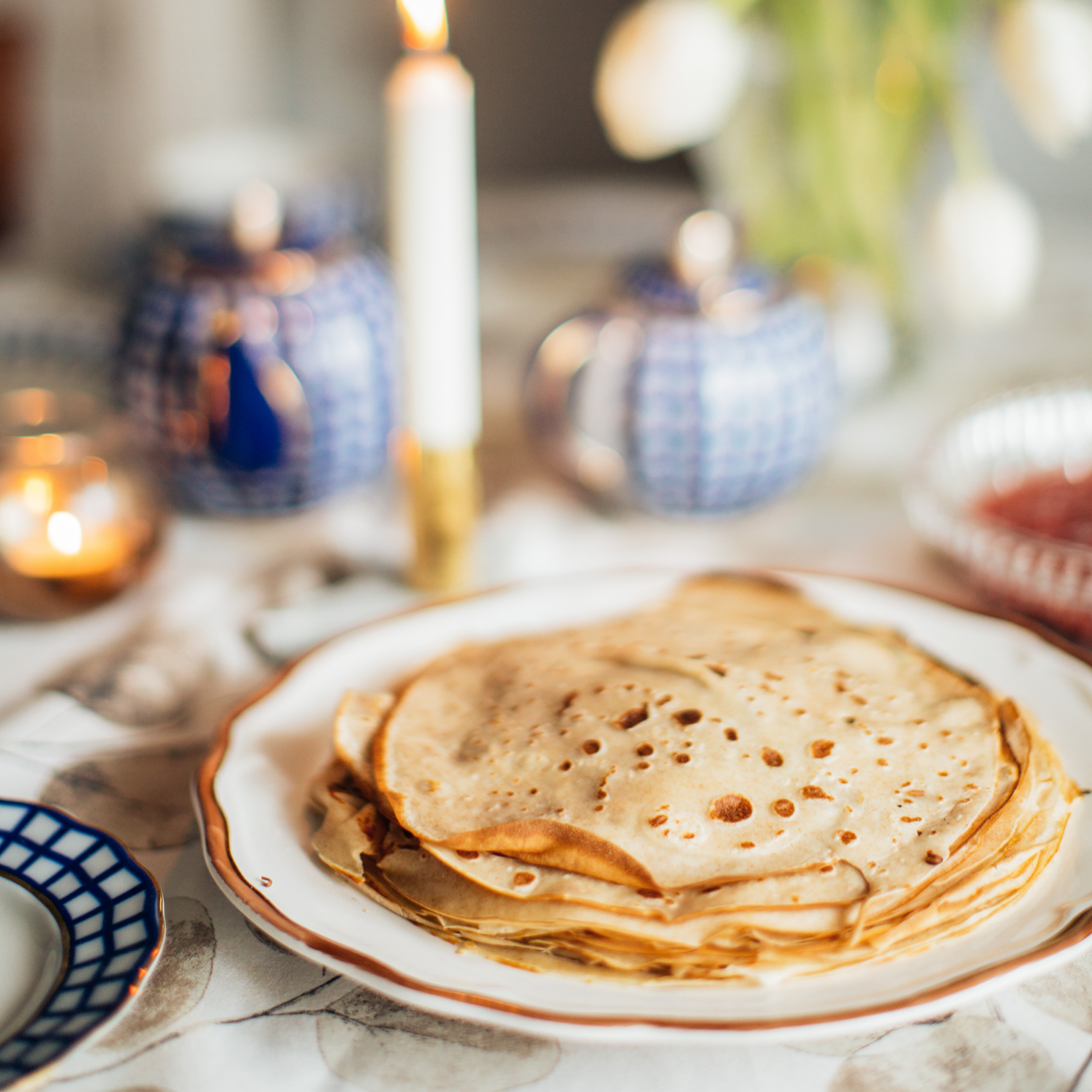 Ingredients:
- 2 eggs
- 300g of flour (0.661 lb)
- 150g of powdered sugar (0.331 lb)
- 50g of melted butter (0.11 lb)
- 2 tablespoons of oil
- 50 cL of milk
- 5 tablespoons of orange blossom
- 1 pinch of salt
How to cook crepes with orange blossom?
1. Mix the flour and the powdered sugar. Add the 2 eggs, oil, melted butter, salt, and orange blossom.
2. Pour the milk gradually while stirring with a wooden spoon: adapt the quantity of milk to the consistency of the batter. The dough should not be too liquid or too doughy.
Tip! To know if the dough has the right consistency: tilt the bowl to pour a little dough on the edge and then make a trace with your finger: the trace must remain clear.
3. Let rest 1 hour in the refrigerator.
4. Cook the crepes over medium heat without adding fat.


Et voilà!
The orange blossom gives such a delicious taste that there is no need to add anything to the crepes! But for the greediest, you can add jam, sugar, or hazelnut spread!


Did you know that? In France, crepes are often associated with the region of Brittany! Indeed, it is in the XIIIth century that the crepe makes its appearance there. Buckwheat, brought back in France after the crusades in Asia, allowed to make this thin layer of dough, round in shape. It is the beginning of the "galette bretonne"!