Recipe: Croque-Monsieur
Discover this week's recipe for croque-monsieur, an easy-to-make dish with plenty of alternatives to suit everyone's tastes!
Ingredients for 4 PEOPLE: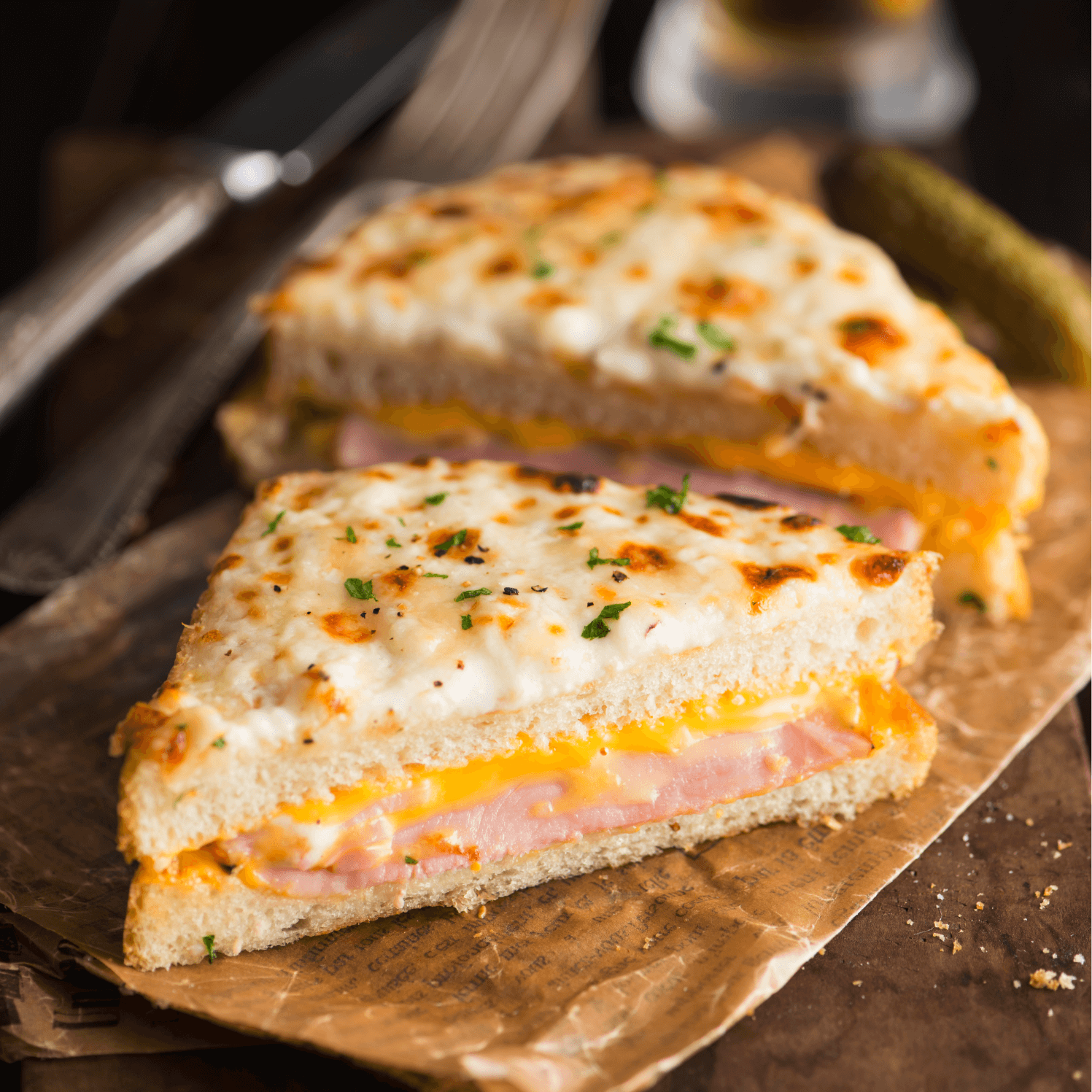 - salt, pepper, nutmeg
- 4 tablespoons of milk
- 4 slices of ham
- 8 slices of bread
- 50g of butter
- 8 slices of "Toastinette" (cheese)
- 100g grated Gruyere cheese
How to cook a croque-monsieur?
1. Butter 8 slices of sandwich bread.
2. Place the ham and the slices of "Toastinette" (cheese) on 4 slices of sandwich bread. Cover with the other slices of bread (unbuttered side up).
2. Mix grated Gruyere, milk, salt, pepper, and nutmeg in a bowl. Spread the mixture on the croque-monsieur.
3. Place on a baking sheet under the broiler for 10min.
Et voilà!
Tips: To make the croque-monsieur crispier, put the slices in the toaster for a few seconds before buttering them.
You can serve them with a green salad.


Did you know it? The croque-monsieur is a typical dish that can be found in French brasseries!
Legend has it that the recipe was invented at the Café Bel Âge. At that time, sandwiches were served. However, in the middle of a baguette shortage, the owner had the idea to replace them with sliced bread.