Recipe: Clafoutis
Clafoutis is a dessert originating from a region in central France called Auvergne.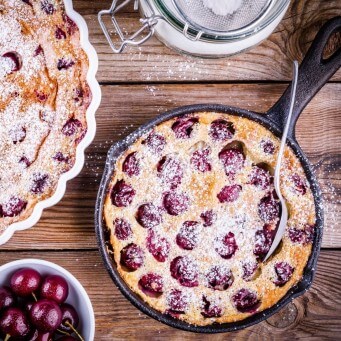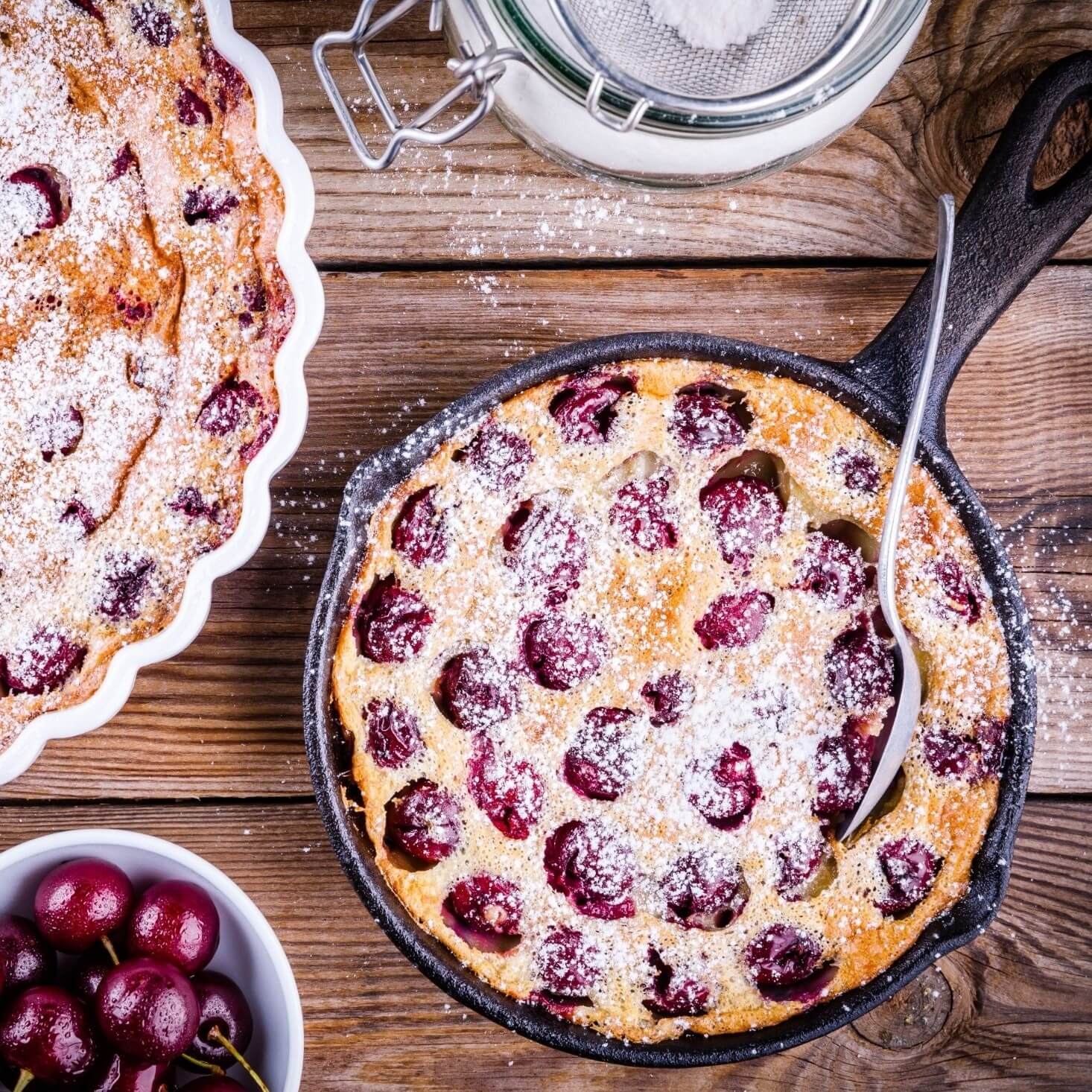 Ingredients
20 cl of milk

100g of flour

60 g of sugar

1 sachet of vanilla sugar

1 pinch of salt

600 g cherries

40g of butter

4 eggs
If you need help converting the units: Kitchen Calculator
Recipe
1. Preheat the oven to 210°C (410°F)
2. Wash, stem, and drain cherries. 
3. Mix flour, sugar, salt, vanilla sugar, eggs, and melted butter in a large bowl. Gradually stir in milk. Add cherries.
4. Butter the dish. Cook 10 minutes at 210°C (410°F) then 20 minutes at 180°C (356°F).


Et voilà !


Did you know that? Very popular in the center of France (in Limousin), the clafoutis can be made with cherries but also with plums, pears or apricots. There is something for everybody !