Muffin Chorizo
Ingredients :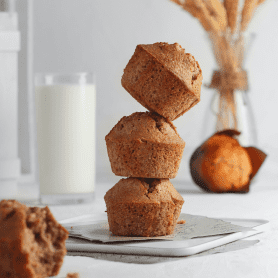 200 g Emmental, diced
3 large eggs
150 g flour
1 packet of baking powder
15 cl milk
8 cl olive oil
Salt and pepper
100 g Chorizo cut into cubes
How to make it :
Preheat oven to 350°F.
In a large bowl, mix the flour with the yeast. Break the eggs into the bowl and stir them into the flour with a wooden spoon. Pour in the milk without stopping to mix, add the oil and mix until you obtain a smooth and homogeneous paste.
Add the chopped chorizo and Emmental cheese to the mixture and gently fold into the dough. Season with salt and pepper.
Pour the batter into silicone muffin cups with a small ladle. Fill 3/4 full.
Finally, place the molds in the oven for 20-25min.
-Jade