MOULES MARINIÈRES
Discover with us the most common recipe in Belgium and northern France!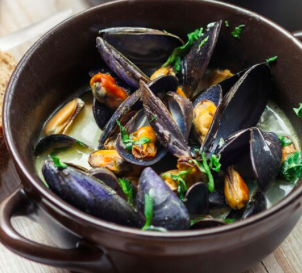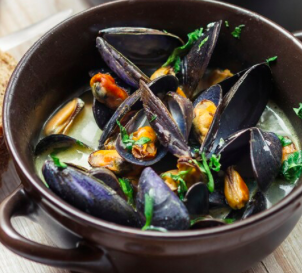 Total time: 20 min

Cooking time: 10 min

Serving : 4
🍳INGREDIENTS:
- 3 liters of mussels

- 150g onion

- 150g celery stick

- 250g dry white wine

- 25g butter

- Wash mussels well to remove sand.

- Peel and slice onions and celery.

- Melt the butter in a cooking pot and add the onions.

- Add the mussels, celery, white wine, a pinch of salt and pepper to the pot.

- Cook over high heat for 5 to 10 minutes until mussels open.
Serve with French Fries ;)
Bon appétit !
Sarah, Thank you for your contribution!