Moelleux Au Chocolat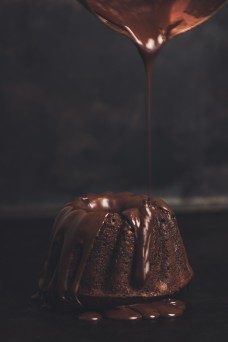 Preparation time : 15 min
Cooking time : 10 min
Total: 25 min
Ingredients:
250 g of chocolate
175 g butter
125 g powdered sugar
75 g flour
5 eggs
How to make it:
Add the butter in pieces little by little and incorporate it to obtain a smooth cream.
Put the flour and powdered sugar in a bowl. Add the whole eggs and mix until a homogeneous emulsion is obtained.
Pour the chocolate-butter mixture on this preparation. Stir to combine.
Butter and flour 6 individual molds or one large mold.
Pour the preparation and put in a hot oven (400°F) - 10 min for the small cakes, 15 for the large one.