Gastronomy of Guadeloupe Island
Guadeloupe draws its culinary influences from France, India and Africa. The archipelago attracts a lot of attention from the foodie world for its unique blend of Creole delicacies, Caribbean touches and French classics. Whether you're visiting the island for a few days or an extended stay, here's what to eat in Guadeloupe, to explore its culinary art like a local.

The accras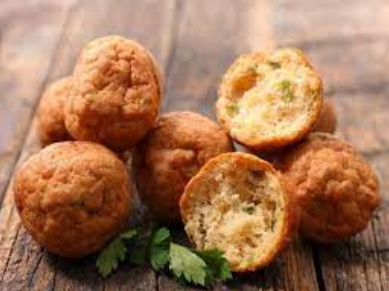 As an appetizer, Guadeloupeans love to eat accras, which they accompany with a glass of ti punch, planteur, or coconut punch.
Accras are fish fritters (often cod), or even shellfish, flavored with spices or peppers. You can't miss them, they are on the menu of all restaurants and lolos (small beach restaurants).
Colombo
A pillar of Guadeloupean cuisine! This Creole dish dates back to the 19th century, when Sri Lankan immigrants came to Guadeloupe to work in the sugar cane plantations and brought recipes from their home country.
Colombo powder, a mixture of cumin, turmeric, coriander and cloves, is mixed with vegetables and meat, mostly chicken. Usually the dish is served over rice with sweet bananas.
The bokit
It's the street food of the islands! Sold in mobile trucks, bokits are a kind of fried doughnuts filled with meat, egg, ham, cheese or fish.
Le Tourment d'Amour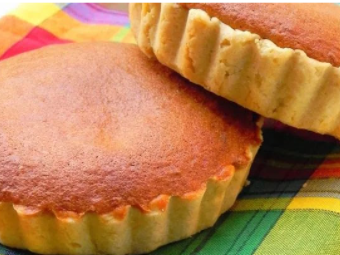 No one can visit Guadeloupe without bringing back with him this perfumed delicacy. This small round and soft cake, filled with coconut, originates from the islands of Les Saintes of which it is the specialty.
According to the tradition, the love torments were prepared by the wives of the sailors of Saintes to comfort their husbands when they came back from the sea, after a hard day.
The coconut sorbet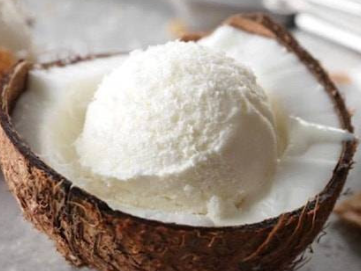 The coconut sorbet is also a must, to be enjoyed with your feet in the sand, after a sea bath. Almost everywhere you go in Guadeloupe (except maybe at the top of the Soufrière), you will find locals busy preparing coconut sorbets by furiously turning a crank on a kind of small red barrel.
The coconut custard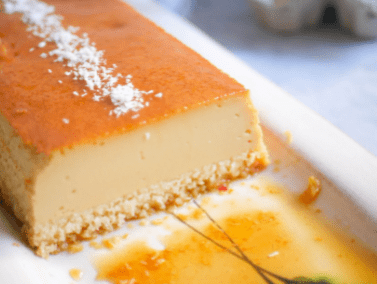 The coconut custard is a cake that can be tasted in all bakeries and restaurants. It is usually presented with a caramel or chocolate sauce.

To learn more about Guadeloupe, its history, geography, and more, read this article.