French Macarons

These small round cakes with different tastes are very famous in France. The cake has existed since the Middle Ages but the idea of assembling the two parts with ganache in the middle appeared in Paris in 1830.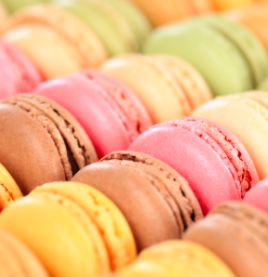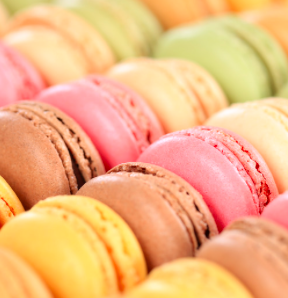 Total time: 50 min

Cooking time: 10 min

Serving: 4

INGREDIENTS :

- Powder sugar
- 42g almond powder
- 10g sugar
- Food colorant
- 1 Egg white
* Start by mixing the powdered sugar with the almond powder in a blender.
* Beat the egg whites until stiff and add the 10 g of sugar and the food colorant and mix.
* Add the powdered sugar and the powdered almonds to the egg whites and mix gently with a spatula to "break" the whites a little.
* Put the macaroon dough in a pastry bag and make small piles on a baking sheet. Let the macarons rest for 15 minutes.
* Preheat the oven to 140°C, Place the macarons on the hot baking sheet for 10 minutes with the door ajar.
* NOW fill them with the ganache of your choice!
BON APPÉTIT !
Sarah, Thanks for your contribution!