Croque-Monsieur
A croque-monsieur is a hot sandwich, originating from France, made of bread, white ham and cheese (emmental, comté...). Easy to make, easy to eat, pleases everyone, this French recipe is within everyone's reach!
The appearance of the croque-monsieur would go back to the year 1910 when the owner of a café, Michel Lunarca, would have served in a sandwich bread instead of the traditional baguette missing in stock. Marcel Proust mentions the croque-monsieur in À l'ombre des jeunes filles en fleurs, published in 1919: "Now, as we were leaving the concert, as we were taking the road back to the hotel, we had stopped for a moment on the dike, my grandmother and I, to exchange a few words with Madame de Villeparisis, who told us that she had ordered croque-monsieur and eggs with cream for us at the hotel."
- Serve :4
- Total time: 35 min
- Preparation time: 20 min
- Cooking time: 15 min
Ingredients :

- 320 g slices of bread (8 slices)

- 120 g of ham (4 slices)

- 100 g grated Gruyere cheese

-50 g of béchamel sauce
How to make it:
- Preheat oven to 450°F. Place 4 slices of sandwich bread in a dish.
- Place a little grated Gruyere cheese on each slice and add a slice of ham. Add a new layer of gruyere cheese.
- Close the croque-monsieur with the remaining slices of bread. Cover the bread with the béchamel sauce.
- Sprinkle with grated Gruyère cheese and season with salt and pepper. Place in the oven for 15 minutes until the cheese is gratinated. Serve immediately.
For more taste, you can add a fried egg on your croque-monsieur, it will then become a croque-madame!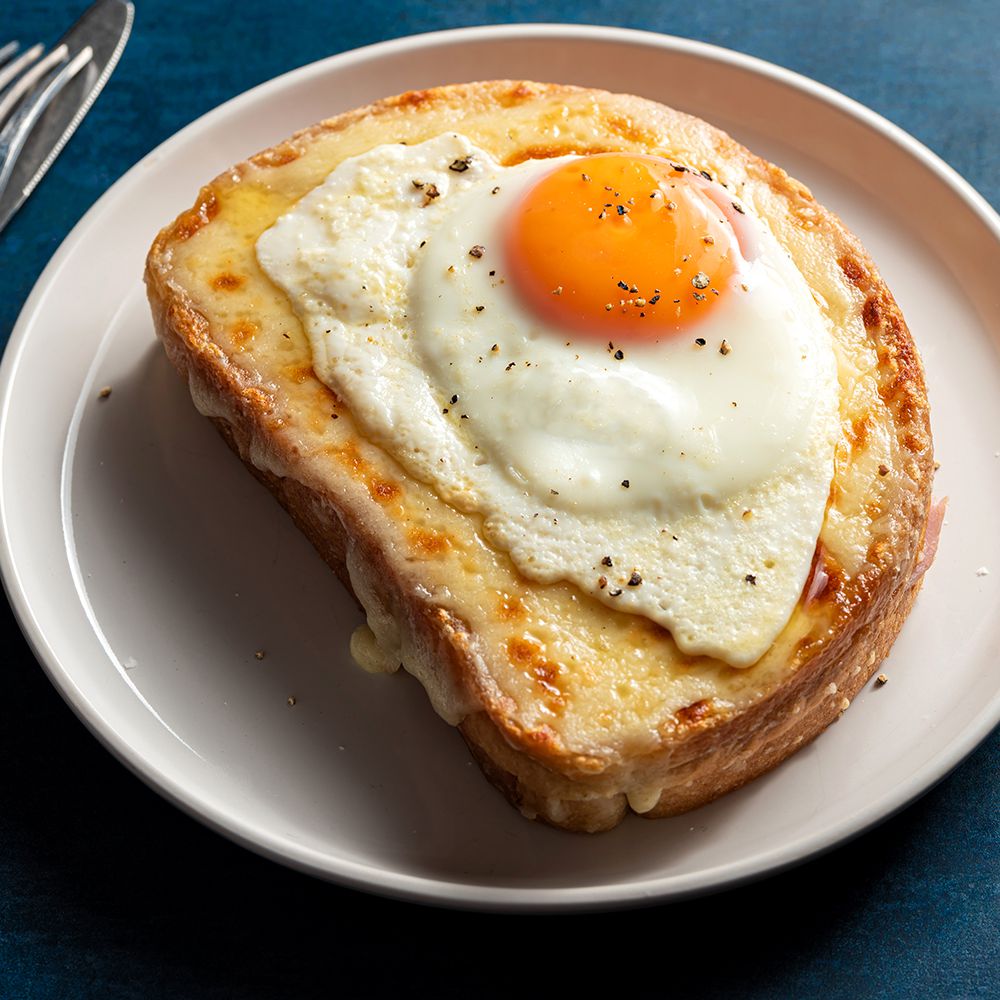 -Jade