Champagne Ardent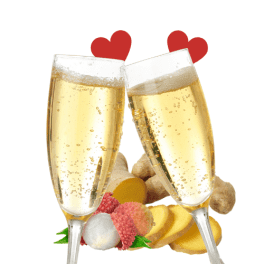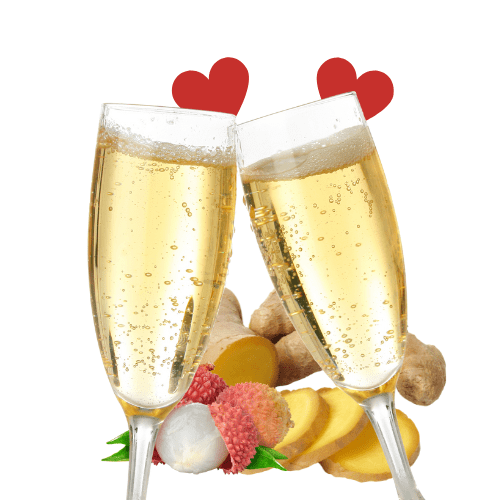 Total time: 2h10
Preparation time: 5 min
Cooking time: 5 min
Rest: 2h
Serving: 8
INGREDIENTS:
2 bottles of champagne brut chilled

A little piece of ginger

80 g of superfine sugar

Between 8 and 12 lychees
How to make it?
1- Peel and grate the ginger. Put it with the sugar in a small saucepan. Add 15 cl of water, bring to a high heat and let cook until a thick syrup consistency, without letting it color (about 5 minutes). Let fresh completely and filter.
2- Peel the lychees and set them aside in a fresh place.
3- Just before serving, place a lychee in the bottom of each tulip glass. For one centimeter of ginger syrup on top and top off with well-chilled champagne.
Serve Fresh :)
- Sarah, Thanks for your contribution !