Métro Charles Coulon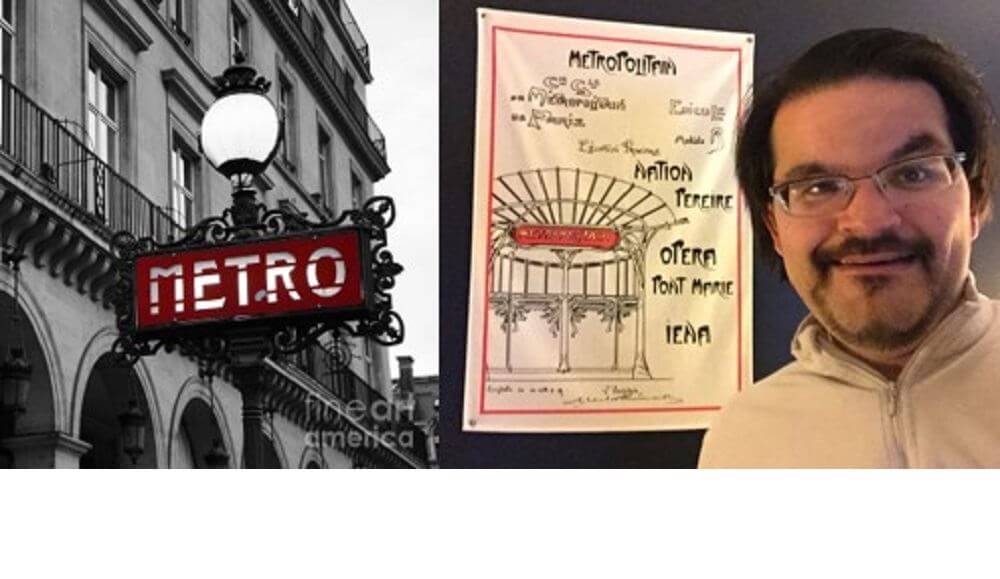 Today (May 13) at 4:30pm
En français, suitable for advanced French students and above.

The popular Paris Métro theme returns to the national Alliance Française stage this Spring, with a focus on the Métro's influence on the arts.
From Zazie dans le Métro to Le Dernier Métro, from "Le Poinçonneur des Lilas" to "Y a d'la joie" and from the historic Guimard entrances to the brand new stations on the recently extended line 14, come discover fascinating art themes on the Paris Métro you may not have heard about.


Charles Coulon is a French native and dual French-American citizen who lived in Boulogne-Billancourt, in the Parisian suburbs, as a teenager. There he developed a strong interest in all things Paris transit related which he has shared with the AF USA network as well as in private Zoom events with the AF DuPage, Buffalo, Cincinnati and Omaha chapters. He has been in various leadership functions at the AF DuPage (Illinois) since 2007 and currently serves on the Federation of Alliances Françaises USA Board of Directors.
This event will be on Zoom and is free for all Alliance Française members, AATF members, and invited guests of the presenter. Non-members or persons who have no AF chapter nearby can purchase tickets ($10).