La prisonnière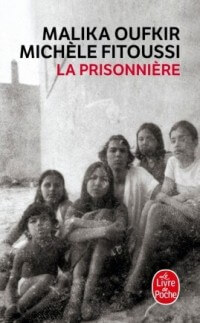 This product can't be ordered online.
Contact us to order it.
Auteurs:
Malika Oufkir & Michèle Fitoussi
Recit /Témoignage. Politique.
En 1972, son coup d'État manqué contre le roi Hassan II vaut au général Oufkir la mort par « suicide ». Pour sa femme, Fatéma, et ses six enfants, c'est le début d'un épouvantable calvaire. Mais l'histoire que Malika, l'aînée, a confiée à Michèle Fitoussi prend sa source plus tôt. En 1958, à cinq ans, Malika est adoptée par Mohammed V. Elle grandit à Rabat, dans le palais, parmi les courtisanes du harem, les esclaves du Feu, les gouvernantes à l'accent allemand. À dix-huit ans, Malika compte parmi les héritières les plus courtisées du royaume. C'est alors qu'éclate le drame. Et que commencent, pour une femme et des enfants dont le dernier n'a pas trois ans, vingt années de détention dans des conditions inhumaines. Malika n'a rien oublié : la faim, la soif, l'angoisse, l'incompréhension. Jusqu'à cette rocambolesque évasion de 1987, qui marquera pour la famille Oufkir l'amorce du retour à la vie… Un témoignage bouleversant, couronné par le Prix des Maisons de la presse 1999.