French challenge afsf

#FrenchChallengeAFSF
Find our French Challenges on Facebook. Find the answers on the page at the end of each challenge.


Next challenge: French Grammar
May 25 - June 8, 2020
---
Cultural questions about the Francophone world
30-day French Challenge
April 7 - May 6, 2020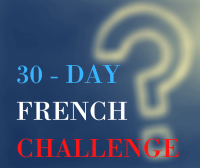 The correct answers are in bold type.
04-07: An ethnonym is the name given to the inhabitants of a geographic place: a village, a city, a region, a province, a country or a continent. Do you know the following ethnonyms? What are the residents of Bordeaux, Fontainebleau, and Strasbourg called?
Bordeausiens, fontaineblois, strasbourgeois

Bordelais, fontaineblais, strasbourgeais

Bordelais, bellifontains, strasbourgeois

Bordelais, fontaineblois, strasbourgeais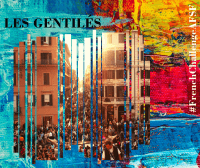 04-08: What were the most given male names in France in 1950 and 2000?

04-09: What are the official languages of Switzerland?

L'italien, l'allemand, le français

L'italien, le romanche, l'allemand, le français

L'italien, l'anglais, le français

L'italien, l'anglais, l'allemand, le français
More info here.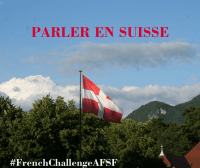 04-10: Which play is NOT a play by Jean-Baptiste Poquelin, better known as Molière?

L'école des femmes

Le bourgeois gentilhomme

Le malade imaginaire

Le mariage de Figaro
More info here.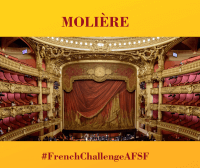 04-11: What expression is often used in Quebec to say hello?

Bonjour!

Salut!

Allô!

Bienvenue!
04-12: According to the international organization "La Francophonie", how many people LEARN French (French as a Second Language) and in French (study partially or totally in French) in the world?

04-13: During this holiday, can you find the right answer to this riddle in French?

Un-neuf-deux-pied-chat

Un-oeuf-dés-empreintes-chat

Un-oeuf-deux-pas-queue

Un-neuf-dés-pas-chat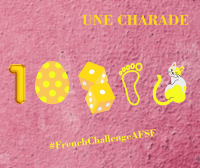 04-14: All these common names are also French female first names, except 1 name: in which list is it found?

Tartine, Clémentine, Rose

Violette, Aurore, Avril

Ambre, Flore, Reine

Hyacinthe, Marguerite, Marine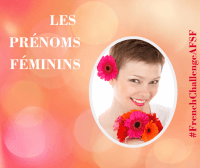 04-15: What are the main ingredients to cook a traditional "Quiche Lorraine"?

04-16: The Eiffel Tower was built for one of the Paris International Exhibitions (Exposition Universelle). What year was it built?
Hint: It was created the same year as the Alliance Française de San Francisco!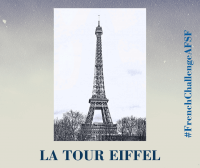 04-17: Which famous French singer was called the French Elvis Presley?

Johnny Hallyday

Charles Aznavour

Claude François

Georges Brassens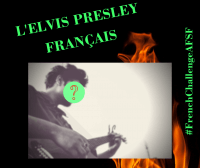 04-18: In which film did the actor Jean Dujardin NOT act?
OSS117

Brice

The Artist

James Bond - The World is Not Enough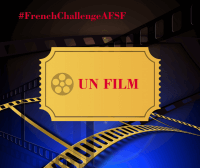 04-19: This Belgian author became an American citizen in 1947. She was elected member of the Belgian Academy of French Language and Literature and she was the first woman elected member of the French Academy. Who is she?

George Sand

Marguerite Yourcenar

Amélie Nothomb

Simone Veil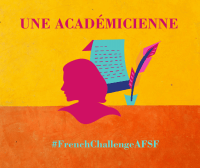 04-20: In what state can you attend the race "Grand Prix of Monte-Carlo"?
France

Québec

Belgique

Monaco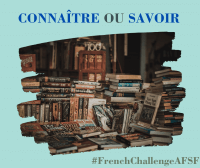 04-21: Do you know this French acronym: SNCF? What does it mean?
Sortirons-Nous du Confinement Finalement?

Salon National de la Consommation de Fromage

Société Nationale des Chemins de fer Français

Site National pour la Circulation Facile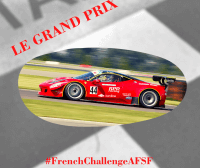 04-22: What are the popular hashtags shared within the Francophone community for Earth Day on April 22, 2020?

#JourdelaTerreChezSoi

#jourdelaterre

#22gestespourlaplanete

All of the above!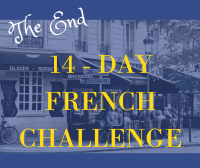 04-23: Find the odd name among these unisex first names?
04-24: Who is the author of the novel "L'écume des jours" (Froth on the Daydream) published in 1947?Clue 1: This year we celebrate the 100th anniversary of his birth.
Clue 2: You will find his name in the description of the Literature class starting on May 2 at the AFSF: his book has been selected for the next course.

04-25: What is the name of the French actress who played the role of Edith Piaf in the film "La vie en Rose"?

Catherine Deneuve

Marion Cotillard

Sophie Marceau

Bérénice Béjo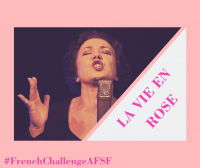 04-26: From which French-speaking African country did the artist Manu Dibango (nicknamed "Papagroove") come?
04-27: Which region of France is known for Calvados, cider, and camembert?

04-28: What is this expression often said in Spring?
En avril, mangez des patates; en mai, mangez des tomates!

En avril, ne sors pas sans ton parapluie; en mai, sors le parasol!

En avril, ne te découvre pas d'un fil; en mai, fais ce qu'il te plaît!

En avril, apéro à 19 heures; en mai, apéro à 20 heures!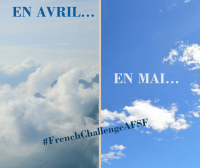 04-29: In which film does the French actress Audrey Tautou help people around her while showing us around the Montmartre district in Paris?

Da Vinci Code (The Da Vinci Code)

Le fabuleux destin d'Amélie Poulain (Amélie)

Coco avant Chanel (Coco before Chanel)

Ensemble c'est tout (Hunting and Gathering)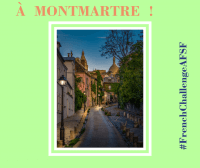 04-30: I am a region of France known for my volcanoes and my health resorts (spas). Who am I?

L'Auvergne - Rhône-Alpes

Les Pays de la Loire

La Bourgogne - Franche-Comté

La Corse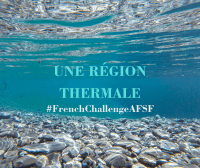 05-01: What is the name of this typical dish from the South-Eastern area of France and made with Mediterranean fishes (monkfish, scorpion fish, gurnard, bass, conger ...)?

Une soupe de poissons

Une bouillabaisse

Une tapenade

Des sashimis
05-02: What French-speaking region does the singer Céline Dion come from?
Le Québec (Canada)

La Wallonie (Belgique)

La Louisiane (U.S.A)

La Romandie (Suisse)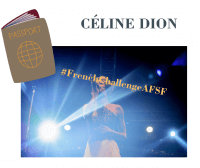 05-03: Among these famous names in the History of France, there are two kings, a president, and an emperor. Which one was emperor?
05-04: The Poutine, a dish you can mainly taste in Quebec, is made of:

Purée de pommes de terre, viande hachée et blé d'inde (Mashed potatoes, minced meat and corn)

Sirop d'érable et haricots (Maple syrup and beans)

Bière et canneberges (Beer and cranberries)

Frites, fromage et sauce (Fries, cheese, and gravy)
More info here.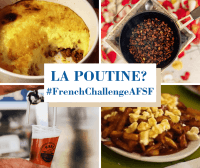 05-05: Among these statements about the differences between the Tradition baguette and the classic baguette, which ones are true:

The traditional baguette is made on site and is not frozen before being baked.

The classic baguette contains additives.

The traditional baguette requires a short fermentation time.

The classic baguette is drier than the traditional baguette.
More info here.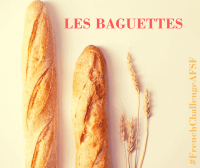 05-06: This is the last question of our 30-day challenge. Take the time to answer, this question is the most challenging!
This week we will commemorate the 75th anniversary of the recognition of the defeat of Germany, the laying down of arms, and the end of the fighting in Europe (May 8, 1945). What is the correct word to express what we commemorate on May 8th each year?
Clue: Historian Thierry Lentz explains this in an interview with Le Figaro